The Most Immersive Simulator & Launch Monitor Experience in Golf.
Introducing Golfzon WAVE, the first-ever dual device launch monitor system that can accurately detect every shot from tee to flag, down to even the most delicate putts. Perfect for serious practice or playing for fun.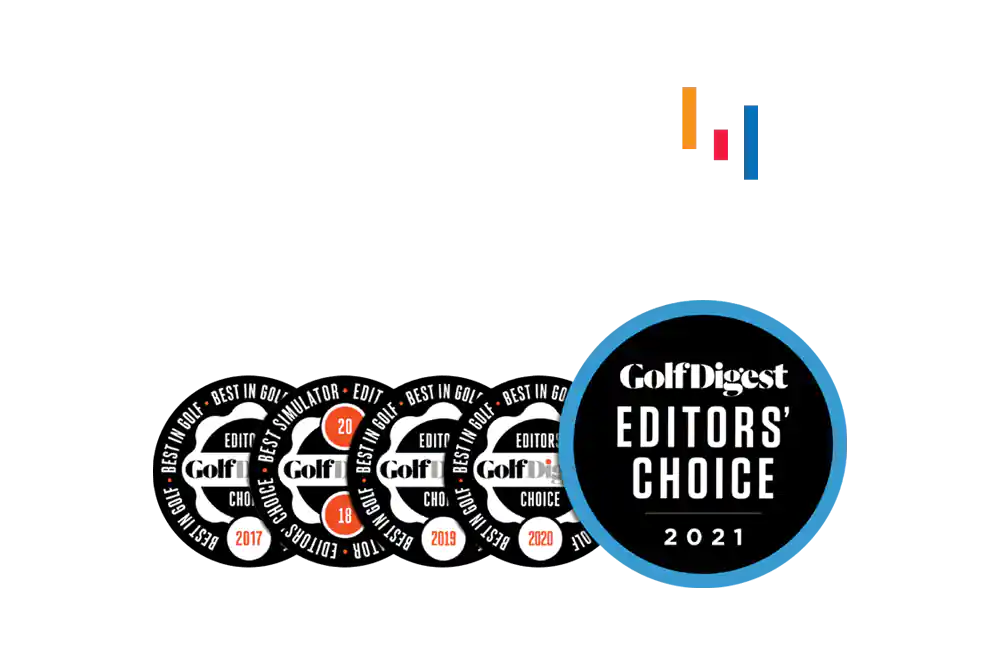 About Golfzon
Golfzon is a bestselling, global golf simulator company. Named best golf simulator by Golf Digest in the publication's annual Editor's Choice Awards for five consecutive years from 2017 to 2021, and in 2022 the only golf simulator to be awarded Golf Inc. Magazine's Most
Innovative and Exciting New Tech offering.
Beyond its massive global presence, Golfzon also hosts two professional virtual golf tournaments (GTOUR and WGTOUR) with a total prize purse of more than $3.5 million.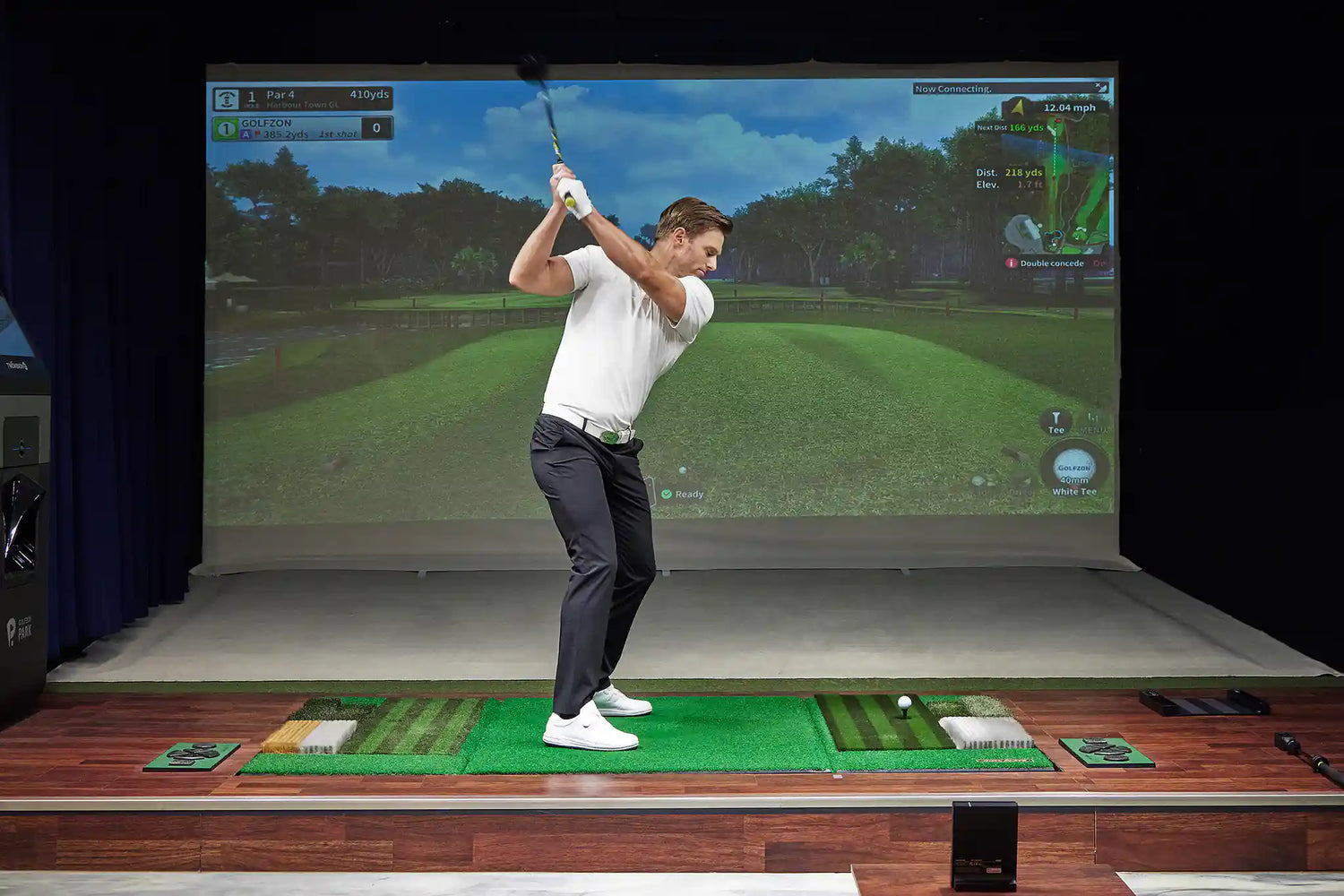 Home Simulator
Experience the luxury of golf practice right in your home with Golfzon WAVE. You can play almost 150 World Famous Golf Courses from the comfort of your own home, whilst getting 34 data parameters so you can track your progress and refine your game.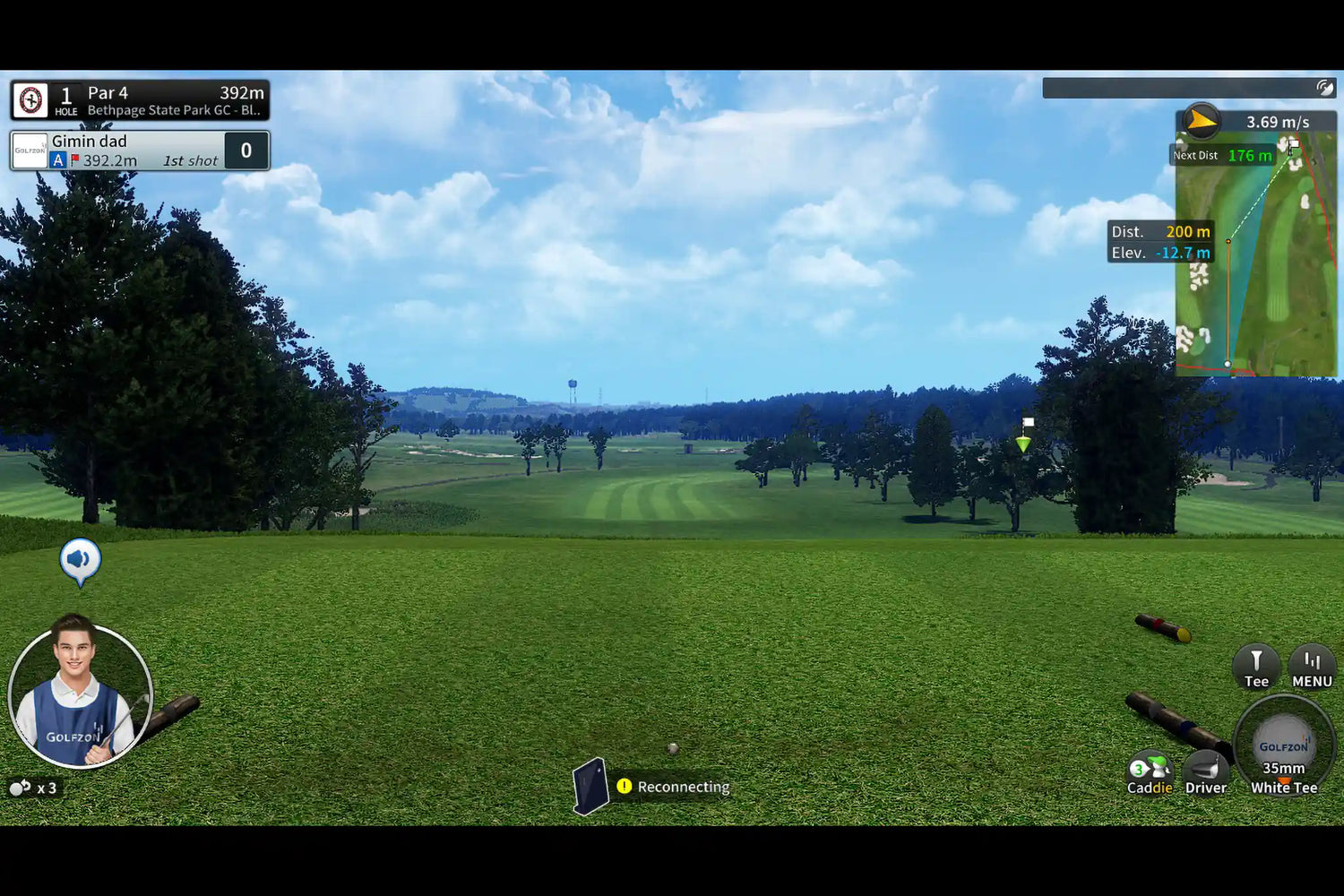 Gameplay
Using Vision WAVE, you have access to 148 World-Famous Golf Courses with the Premium Plan ($199 per year). Play the 2023 Ryder Cup Course, St. Andrews Old Course and more!
With the Basic Plan you have access to 15+ golf courses ($99 per year), or if you stick with the Free Plan, you have access to 3 courses.
WAVE is now compatible with E6 Connect (iOS and PC only). For more information, click the button below.
Learn More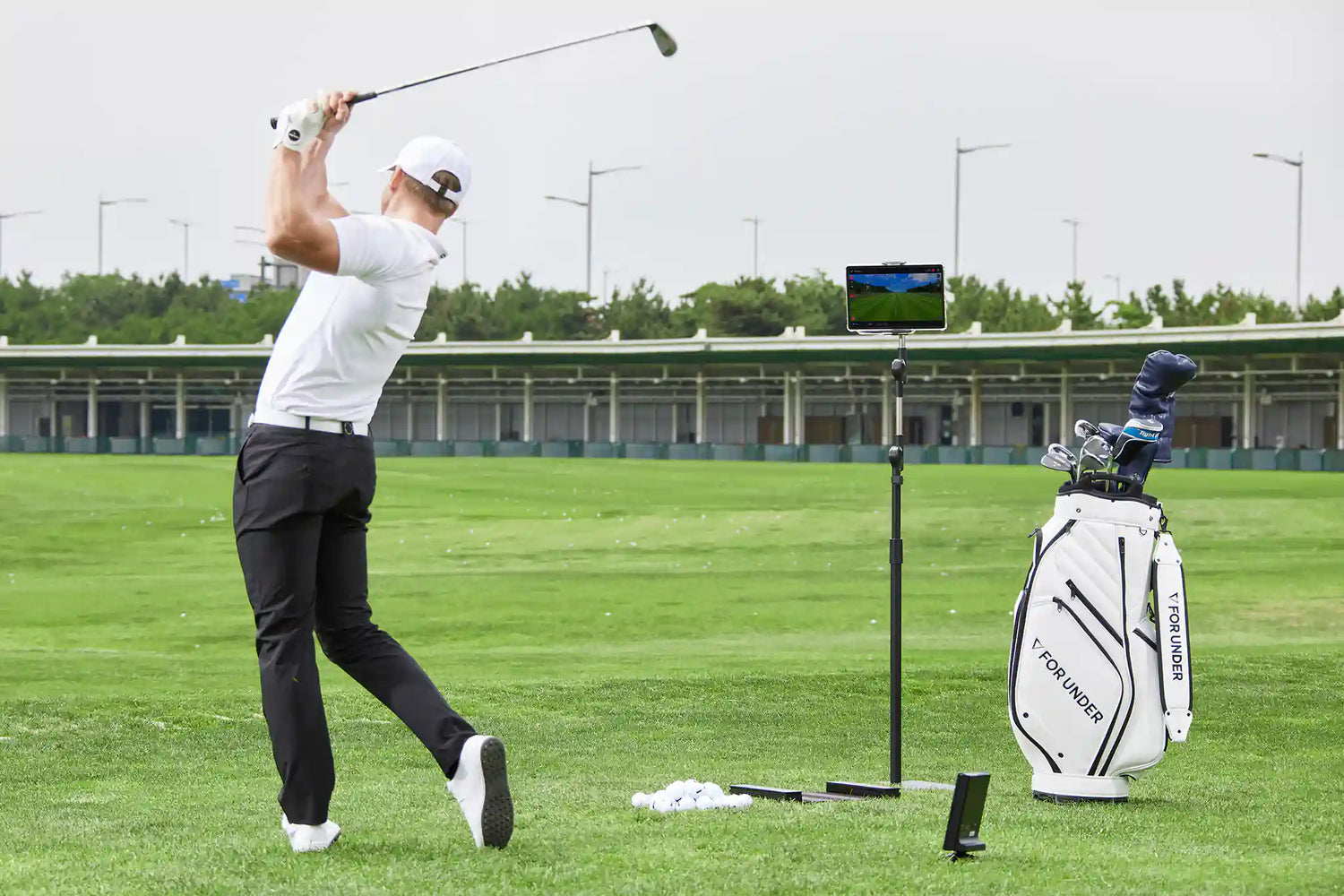 Driving Range
Elevate Your Driving Range Sessions.
Analyse key performance metrics in real-time, allowing you to make immediate adjustments. It's like having a personal golf coach every time you swing.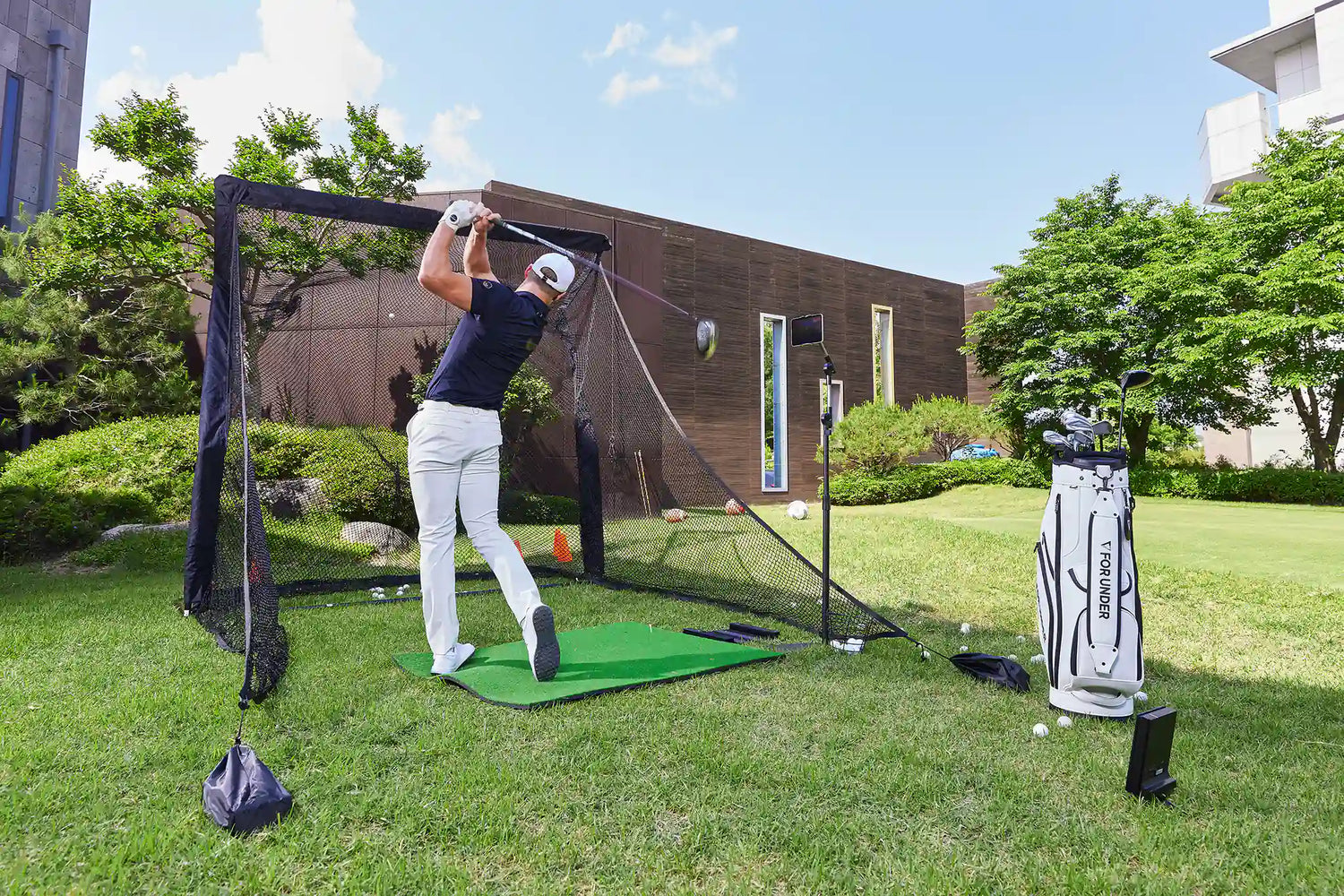 Garden Practice
Turn your garden into a golfer's paradise. Golfzon WAVE lets you enjoy the outdoors while honing your skills. It's the perfect blend of nature and technology for the avid golfer.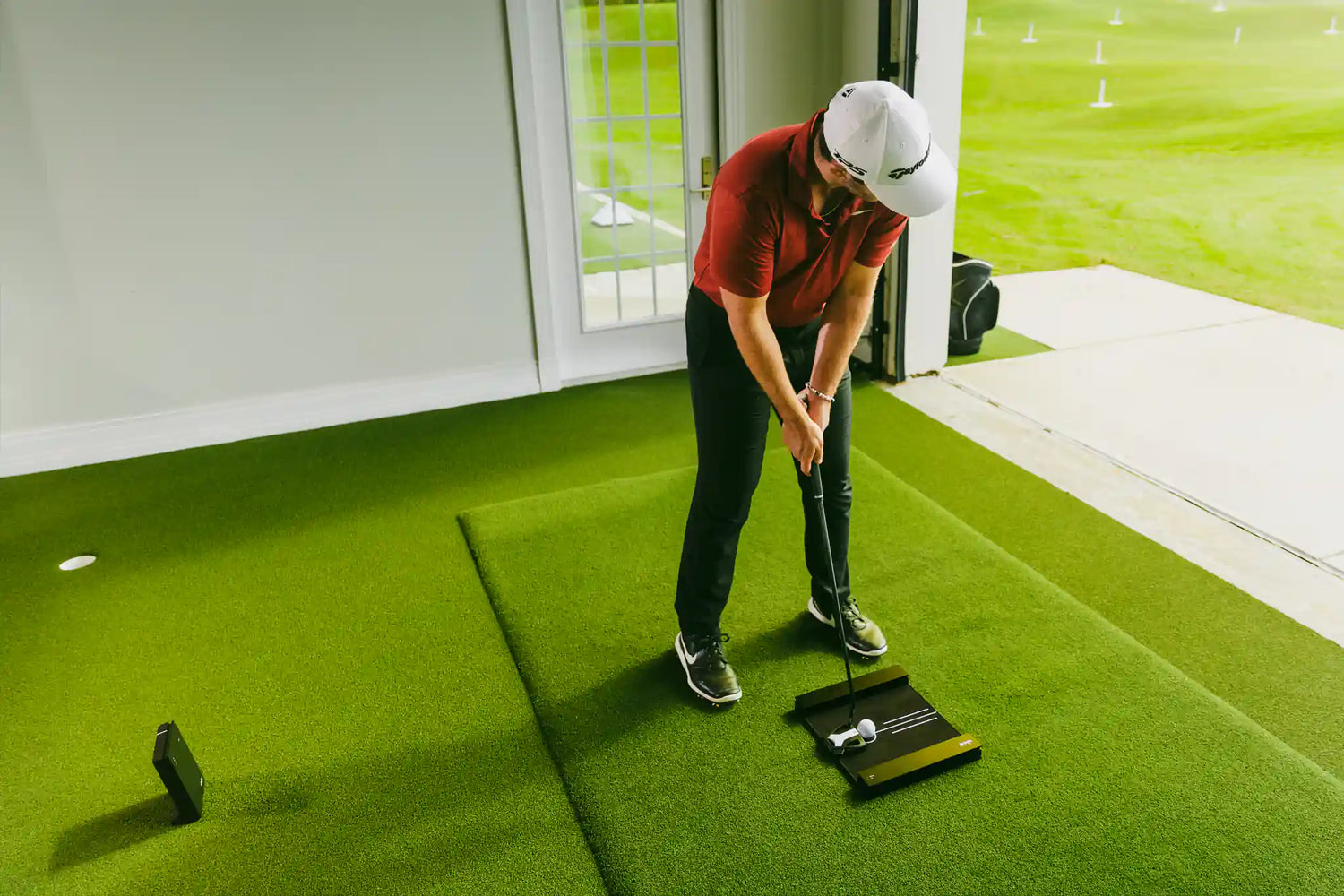 Training Facility
Golfzon WAVE is the ultimate addition to any golf facility. Ideal for teaching and enticing customers, it offers unparalleled insights and analytics, making it a must-have for serious golf institutions.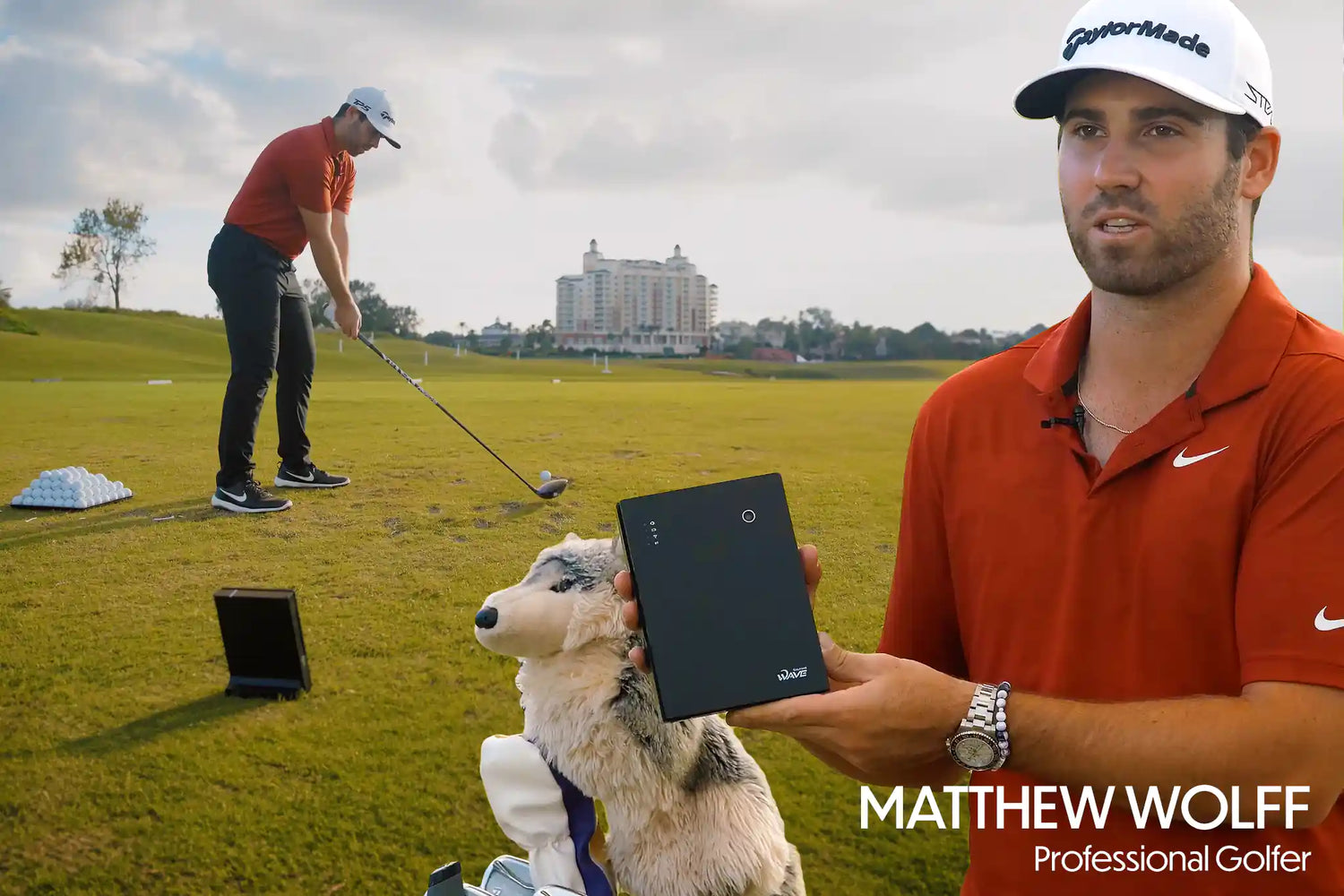 Trusted by Pros
"Since I've started using WAVE I've gotten much better with everything, my numbers, my wedges, and distance control. You have all the data right infront of you in a matter of milliseconds after you hit the ball. You've got everything you need right here." - Matthew Wolff, Professional Golfer
Product Information
Wave Radar

The WAVE Radar launch monitor uses the latest Doppler Radar Technology to provide 26 data parameters on all full swing shots you take.

Learn More

Wave Putt

The WAVE Putt sensor uses precision infrared technology, capable of providing 8 data parameters such as Tempo, and Face Angle.

Learn More

Dual-Technology

Two devices unite for Golfzon WAVE: the world's first portable golf system offering detailed shot data and realistic virtual courses.

Learn More
148 World Famous Golf Courses
Download WAVE Apps
Vision WAVE Software

Experience virtual golf like never before with Golfzon's Vision WAVE software, offering ball data, 148 World Famous Golf Courses in 3D, and global competition on any device.

Download

WAVE Skills App

WAVE Skills is an mobile app that displays 34 data parameters for Golfzon WAVE users, enabling performance tracking and improvement. (Exclusive to WAVE)

Scan the QR Code

WAVE Watch App

WAVE Watch app connects to your WAVE device via Bluetooth for instant shot results on your smartwatch, enhancing your golf experience. (compatible with Apple Watch and Galaxy Watch 4, 5)

Scan the QR Code
Coming Soon
WAVE M

Currently under development, WAVE M can be downloaded on your smartphone or tablet enabling you to enjoy the best virtual golf experience available. You can play on WAVE M using launch monitors, swing sticks, or even on your smartphone or tablet. Coming Q4 2023.

Arcade

Currently under development, WAVE Arcade will feature 6 games (Blocks, Darts, Whack-a-Mole, Wild Wild West, ProBall and Skee Ball) to enhance your simulator experience at home.

Ideal for playing with friends and family.

Coming Q4 2023.